Vänner kommer och går i livet...

men var tog ni vägen ?


Wanted! Friends come and go in life ... but where did you go?
Love to hear from you ! zahra@telia.com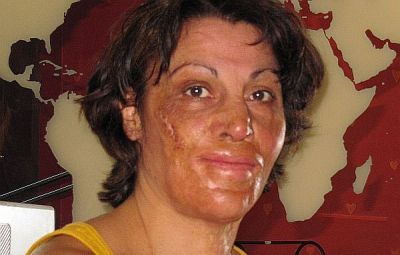 | | |
| --- | --- |
| | Fredrik "Fidde" Hermansson och Lars olsson från Allingsås - vi träfffades i Inden med Anders och Helene från Göteborg ! |
| | Vi träffades på en av mina första resor till Thailand . Jag tror året var 1985. Kho Samui ? Kristina från Danmark ? |
| | Gunnars seglarskola för vuxna - Ljungkile . |
| | Åse Severinsson ? och Roger - vi ser Tomas Ledin på Liseberg - kom du från Västra Frölunda och var kompis med Gunilla Book ? |
| | Bella - Gabriella - Jones - senast boende på Hawaii. |
Joy and Allan - I hitched a ride with you o camped a few days in New Zealand
Joy och Allan - jag liftade med er o campade några dagar på Nya Zeeland


Helena -och alla ni andra från Språkresa Isle of wight
Michelle from Holland - we met in Bali o corresponded for many years - I was also to visit dg together with my friend Lena
Michelle från Holland - vi träffades på Bali o brevväxlade sen många år - jag var även och hälsade på dg tillsammans med en kopmis Lena.
Mirjam och Geraldin från Irland . Vi träffades på korfu och sen kom Sirpa och jag och hälade på er!
Miriam and Geraldine from Ireland. We met in Corfu and then came Sirpa and I went to see you!
A fine text on friends' means different things in life

A Reason, a Season, or a Lifetime

People come into your life for a reason, a season, or a lifetime. When you figure out which one it is, you will know what to do for each person.

When someone is in your life for a REASON . . . It is usually to meet a need you have expressed. They have come to assist you through a difficulty, to provide you with guidance and support, to aid you physically, emotionally, or spiritually. They may seem like a godsend, and they are! They are there for the reason you need them to be

Then, without any wrong doing on your part, or at an inconvenient time, this person will say or do something to bring the relationship to an end.

Sometimes they die.
Sometimes they walk away.
Sometimes they act up and force you to take a stand.

What we must realise is that our need has been met, our desire fulfilled, their work is done. The prayer you sent up has been answered. And now it is time to move on.

When people come into your life for a SEASON . . .
Because your turn has come to share, grow, or learn. They bring you an experience of peace, or make you laugh. They may teach you something you have never done. They usually give you an unbelievable amount of joy. Believe it! It is real! But, only for a season.

LIFETIME relationships teach you lifetime lessons; things you must build upon in order to have a solid emotional foundation. Your job is to accept the lesson, love the person, and put what you have learned to use in all other relationships and areas of your life. It is said that love is blind but friendship is clairvoyant.
Author Unknown